October 2023
From the Editors
All the scars on my body, all the bumps and bruises, all the muscles – that is a story of everything I have done. —Rose Namajunas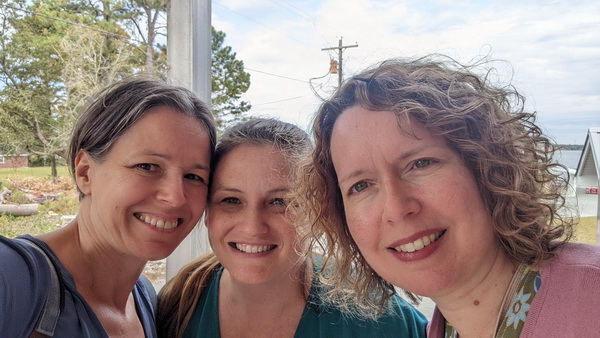 The story of everything we have done is contained, yes, in our bodies. In our work, too; sliced or pruned or distilled as necessary to power the engine of a given piece. "No takebacks" in this life, says Karly Vance in "Supplication," where we are all the playthings of "helpless, hapless gods." No takebacks, so let's get it right, at least the work. In "Your Ancestors I Found Online," Laurinda Lind provides running, sardonic commentary on notes from a family tree—poor William, 1624, that's all I'm saying. So everything we have done is contained in our bodies and in our work… and maybe everything our forebears have done, too? In "Some Chance for Precipitation" DB Jonas tells us "We are falling." Some days we agree; we are all falling, and we wonder if the parachutes will save us. Most days we feel the ground under our feet and we're grateful for these fragile, scarred bodies, and aging muscles. For everything we've done and made.
—Claire, Suzanne, Cheryl
---
Join Our Growing Community
We're in our fourth season here at Waterwheel Review, and we couldn't be happier. But we have big dreams. Right now we have two ways—in addition to being an author or maker—to be a part of our labor of love.
1. Sign up for our newsletter.
You'll know when each issue goes live and learn news about WWR and our authors.
*We promise never to sell or share your information. We hate spam as much as you do. For more info, read our full Privacy Policy.
2. Support literature without labels.
All expenses are out of pocket. Any help goes to our submissions manager and media. We would LOVE to one day pay authors, hold contests, speak at conferences… (slow down, deep breath). Thank you for supporting literature and art!