December 2022
From the Editors
No one suspects the days to be gods. —Ralph Waldo Emerson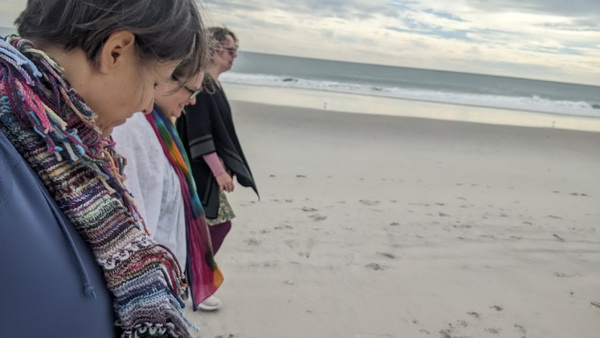 Issue 22 is cypress, river water, a single chord of music. Martin McGowan pays tribute to a wooden sculpture in "Hinoki – 'breath of life'"—a wallop on the gallery floor. In "What You Should Know (The Nile)," John Bradley gives us one startling image after another but we're fondest of the quiet, silted vowels. Air reverberates like white flame in "The final chord" by Andrew Oram, another meditation on art. The days are gods because they're made of details like these.
—Claire, Suzanne, Cheryl
---
Join Our Growing Community
We're in our third season here at Waterwheel Review, and we couldn't be happier. But we have big dreams. Right now we have two ways—in addition to being an author or maker—to be a part of our labor of love.
1. Sign up for our newsletter.
You'll know when each issue goes live and learn news about WWR and our authors.
*We promise never to sell or share your information. We hate spam as much as you do. For more info, read our full Privacy Policy.
2. Support literature without labels.
All expenses are out of pocket. Any help goes to our submissions manager and media. We would LOVE to one day pay authors, hold contests, speak at conferences… (slow down, deep breath). Thank you for supporting literature and art!