November 2022
From the Editors
It is better to live in a state of impermanence than in one of finality.—Gaston Bachelard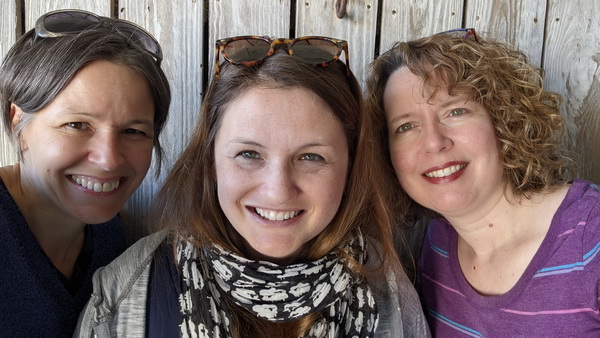 Issue 21 is in motion. From middle America to the ocean in Benjamin Carson's unsparing portrait of escape, "Iowa, 1955." From Munich to Spokane to California in Rebekah Bloyd's mapped artifacts of a life, "Now Are You." And from one end of the ballet studio to the other, and along the barre, year after year, in "When We Come to Class," a love letter to dance by Carol Gremli. Finality, stasis; yes, we know it's inevitable. But right now the air is brisk and we're still moving.
—Claire, Suzanne, Cheryl
---
Join Our Growing Community
We're in our third season here at Waterwheel Review, and we couldn't be happier. But we have big dreams. Right now we have two ways—in addition to being an author or maker—to be a part of our labor of love.
1. Sign up for our newsletter.
You'll know when each issue goes live and learn news about WWR and our authors.
*We promise never to sell or share your information. We hate spam as much as you do. For more info, read our full Privacy Policy.
2. Support literature without labels.
All expenses are out of pocket. Any help goes to our submissions manager and media. We would LOVE to one day pay authors, hold contests, speak at conferences… (slow down, deep breath). Thank you for supporting literature and art!