September 2023
From the Editors
Man is least himself when he talks in his own person. Give him a mask and he will tell the truth. —Oscar Wilde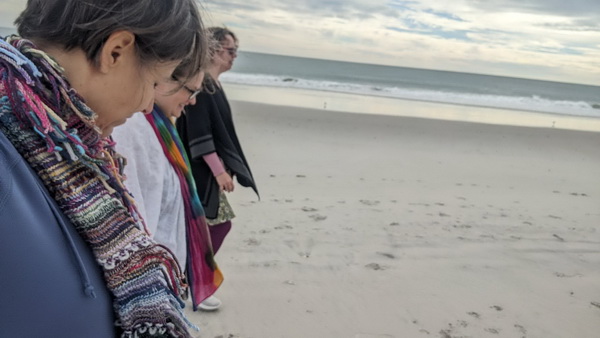 During our first three seasons, Waterwheel Review existed as a new journal, our attempt to remove genre labels and supplement writing with all the other art we saw fit to print. With the first issue of Season 4, we recognize our longevity and endurance. Time is behind us and in front of us, our constant challenge, our steadfast friend. Season 4 opens with Deborah Adams in "My Bad," proclaiming, "I can travel any when." We happily doubt every word that we lap up as we ride a time wave. That wave sends us to a past/future meditation as Michael Waterson (re)introduces us to a laudable flop in "The Conqueror." Finally, we land in the surreal "Please Advise," Christine Aucoin's telling take on what it means to spring from nothing, exist, and suddenly disappear.
—Claire, Suzanne, Cheryl
---
Join Our Growing Community
We're in our fourth season here at Waterwheel Review, and we couldn't be happier. But we have big dreams. Right now we have two ways—in addition to being an author or maker—to be a part of our labor of love.
1. Sign up for our newsletter.
You'll know when each issue goes live and learn news about WWR and our authors.
*We promise never to sell or share your information. We hate spam as much as you do. For more info, read our full Privacy Policy.
2. Support literature without labels.
All expenses are out of pocket. Any help goes to our submissions manager and media. We would LOVE to one day pay authors, hold contests, speak at conferences… (slow down, deep breath). Thank you for supporting literature and art!