Writer's Notebook: "Alams for Cleaning Out the Painter's House"
Published May 2021, Issue #9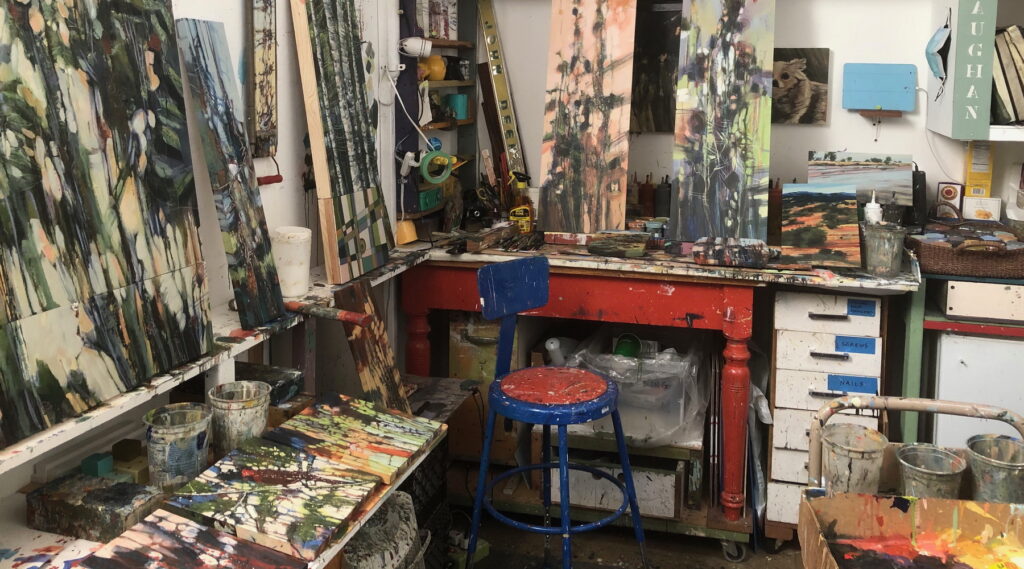 All three publications in this issue have the look of verse, and the white space surrounding a piece makes more of an impression in that form, typically, than when text is formatted to look like prose. For that reason, and because Kristen Roach's "Last Responder" draws much of its power from the way it utilizes its white space, we thought a lot about formatting, and the way the eye moves over text, as we put this issue together. All of which demands a word from Charlotte Friedman.
Charlotte published with us last May, a piece also in verse that used unusual text placement to great effect. I asked Charlotte for her thoughts about the way she approached the page when she wrote that piece:
"Alams for Cleaning Out the Painter's House" was inspired by the discovery of Khaled Mattawa's alams in Fugitive Atlas (Graywolf 2020). These brief poems, created and chanted by Bedouin poets of eastern Libya and western Egypt, seemed appropriate for the containment and amplification of the narrator's grief as she cleans out the house of the painter, her father. Each alam may portray an image, a thought, a wish or a memory. As the narrator cleans, her mind leaps from the present to remembered images and experiences. The brevity of alams and their arrangement on the page leaves the reader free to wander in the poem, much as one's eyes and mind do, when looking at a painting."
Yes, it does leave the reader free to wander! I love this piece so much because it offers me three ways to read and understand it. On my first encounter, I read top to bottom down the left side, then top to bottom down the right. Immediately after that first reading, I took a second trip, this time reading left to right, each stanza at a time—the top left stanza, followed by the top right stanza, followed by the second-from-the-top left stanza, and so on. Right away I then read the piece a third time, starting with the top line to the left, followed by the top line to the right, followed by the second-from-the-top line to the left, and so on. Each reading was special and intriguing, and I couldn't decide which way I liked it best. I still can't.
Thank you, Charlotte, for letting us showcase your work. And congratulations for making the 2022 Best of the Net list of finalists with this piece!
—Claire Guyton