March 2023
From the Editors
Time is how you spend your love. —Nick Laird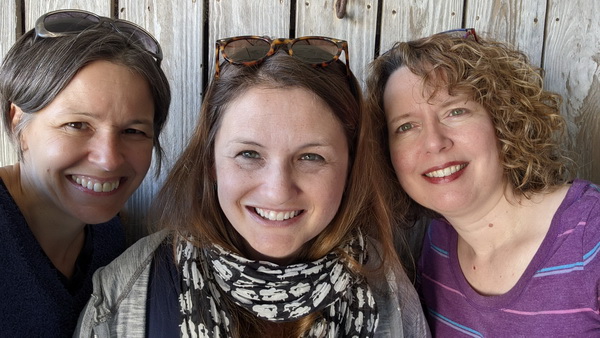 Often we move too fast to think about how we're spending our time. So we make ourselves slow down. And we discover how much time we spend in love. With family, friends, the call to write. In love with this, our magazine. Issue #25 puts us into the home stretch of our third year, here at Waterwheel Review. We slow down to savor Caroline Simpson's ode to aging male mentors, teachers, and fathers, "Old Men Love Me." Then we sink into Sara Ries Dziekonski's homage to grandmothers, diners, and good waitressing, "How Simple Steps Become a Dance." And finally we allow ourselves to be led by Marie Antoinette, in Elizabeth Sylvia's "Ars Antoinettica," into a meditation on lucky accidents of birth—another reminder that we are three of the most fortunate women alive, every day doing work we love.
—Claire, Suzanne, Cheryl
---
Join Our Growing Community
We're in our third season here at Waterwheel Review, and we couldn't be happier. But we have big dreams. Right now we have two ways—in addition to being an author or maker—to be a part of our labor of love.
1. Sign up for our newsletter.
You'll know when each issue goes live and learn news about WWR and our authors.
*We promise never to sell or share your information. We hate spam as much as you do. For more info, read our full Privacy Policy.
2. Support literature without labels.
All expenses are out of pocket. Any help goes to our submissions manager and media. We would LOVE to one day pay authors, hold contests, speak at conferences… (slow down, deep breath). Thank you for supporting literature and art!