September 2022
From the Editors
Time takes it all, whether you want it to or not. —Stephen King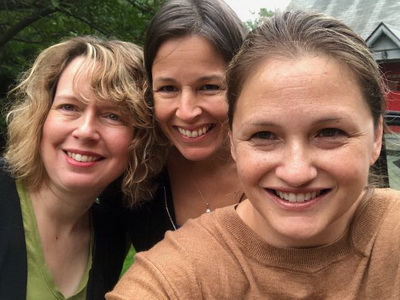 In Issue 19 a song goes to the moon, the night becomes the jealous watcher of a cat—"black skim of spine and sleek head"—and the phrase "scarred bell and brain" captures a lifetime of fractured relationship. Heidi Kasa, Rosemary Jones, and Ted Mc Carthy usher in this third season of Waterwheel Review with textured, lyric work that speaks to what time eventually takes—our ambition, our health; but reminds us, too, of what remains from one generation to the next, from one civilization to the next, to give us meaning and purpose. Reminds us? No. Celebrates. This issue's guiding quotation—"Time takes it all," says Stephen King—works like a sad song that lifts us from grief because it makes us sing. King's words tell us to stay in this moment, this art. Be present. While you sink into that sentence and the next and the next … there is no time.
—Claire, Suzanne, Cheryl
---
Join Our Growing Community
We're in our third season here at Waterwheel Review, and we couldn't be happier. But we have big dreams. Right now we have two ways—in addition to being an author or maker—to be a part of our labor of love.
1. Sign up for our newsletter.
You'll know when each issue goes live and learn news about WWR and our authors.
*We promise never to sell or share your information. We hate spam as much as you do. For more info, read our full Privacy Policy.
2. Support literature without labels.
All expenses are out of pocket. Any help goes to our submissions manager and media. We would LOVE to one day pay authors, hold contests, speak at conferences… (slow down, deep breath). Thank you for supporting literature and art!