April 2023
From the Editors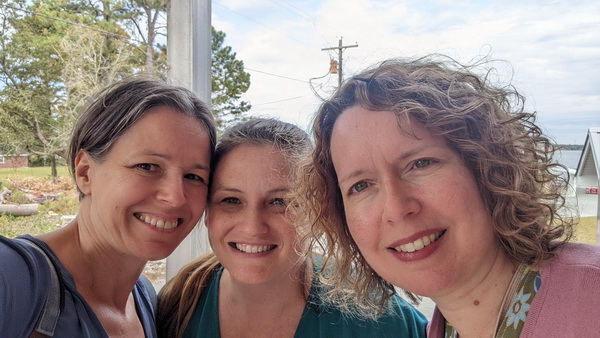 Spring has arrived with all its blush and promise. By happy accident, we three women of Waterwheel Review get to spend our renewed energy on female vision, power, and connection in Issue #26. Donna Obeid's "Omnia Vanitas," one woman's map to rapture, begins with the eternally good counsel, "Don't be tricked by the knights. Don't follow them into the forest." Anna Citrino's "Remembering Adella" honors a mother's legacy of dedication and back-breaking labor, "Every action a prayer of submission to necessary work." The woman in Elizabeth Bedell's "The Shawl" mourns her mother, too, as she lives "in the key of grief." Like a small, spring garden, these pieces. Planted here in celebration of our mothers and sisters.
—Claire, Suzanne, Cheryl
---
Join Our Growing Community
We're in our third season here at Waterwheel Review, and we couldn't be happier. But we have big dreams. Right now we have two ways—in addition to being an author or maker—to be a part of our labor of love.
1. Sign up for our newsletter.
You'll know when each issue goes live and learn news about WWR and our authors.
*We promise never to sell or share your information. We hate spam as much as you do. For more info, read our full Privacy Policy.
2. Support literature without labels.
All expenses are out of pocket. Any help goes to our submissions manager and media. We would LOVE to one day pay authors, hold contests, speak at conferences… (slow down, deep breath). Thank you for supporting literature and art!