Writer's Notebook: "A Thing of Beauty"
Published December 2020, Issue #4
As we launch our second season with Issue #10, I'm still reflecting on the work our authors let us showcase in season one. The piece I've been coming back to lately, because it speaks to the way I'm feeling as I re-enter Waterwheel Review, is Nancy Jorgensen's "A Thing of Beauty." It feels like a meditation, I said in our editors' notes. I like its wandering shape.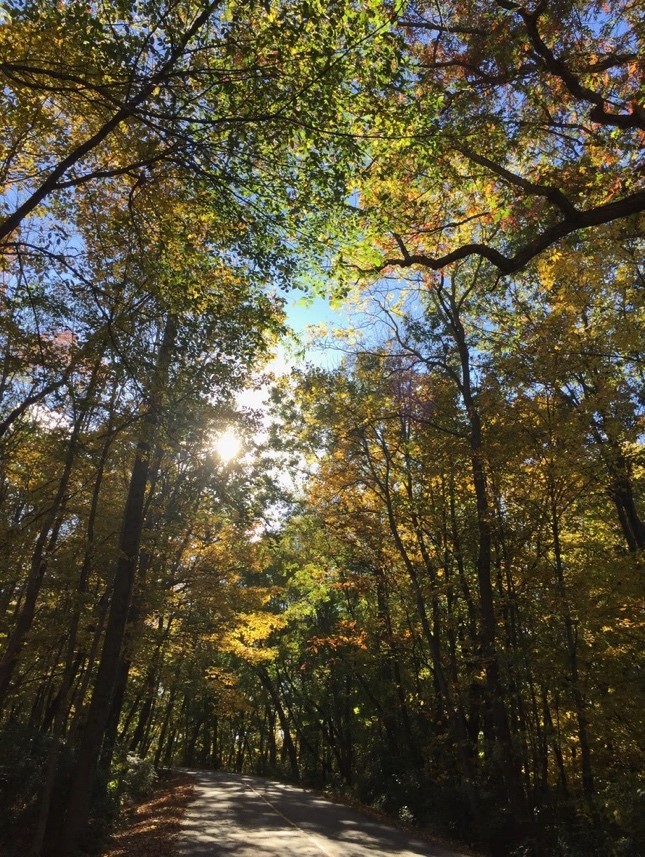 I reached out to Nancy last week to ask about her inspiration for "A Thing of Beauty."
Almost every day, I hike through a county park. It's only a five-minute walk from my house, with hiking paths, mountain bike trails and a swimming hole. I explore the forests, look for new blooms, and listen to the frogs or birds or squirrels. One of those walks inspired the first part of my essay. Then, I used collage form to build on this theme of finding beauty. Starting with a personal experience, I expanded out to my grandparents and their love of beautiful things, and then further out to a place close to me, but removed from my immediate life. As I wrote the three sections, I kept finding connections: that my grandparents lived in the same time period as Alfred Lunt and Lynn Fontanne; that beauty is important, especially in challenging times; that a powerful legacy can affect future generations; that a search for beauty is universal whether young or old, rich or poor, famous or ordinary. When Waterwheel Review asked for visual art as a companion piece, my daughter suggested her friend's nature-inspired prints. So, there are more connections, with beauty that spans words and images, and creativity that spans generations.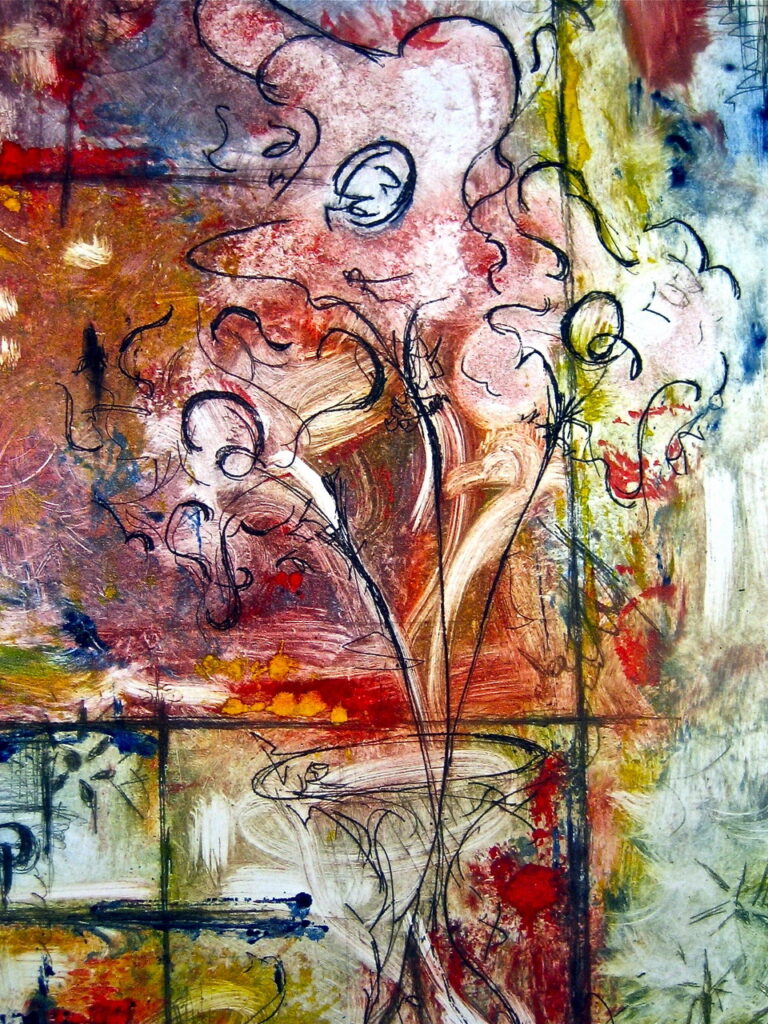 Searching out, considering, and selecting companion pieces is such an important part of our process, and connects us deeply to each publication. We looked at a handful of images, videos, and poems as we readied "A Thing of Beauty" for publication. In the end, we used one of the nature-inspired prints Nancy mentions above, Maggie Lach's Flowers, and although we strongly considered this video about Ten Chimneys—I was particularly high on it—we settled on this one instead, as a celebration of Nancy's final line.
Once again, many thanks to Nancy Jorgensen for sharing her terrific work with us.
—Claire Guyton