January 2023
From the Editors
No need to hurry. No need to sparkle. No need to be anybody but oneself. —Virginia Woolf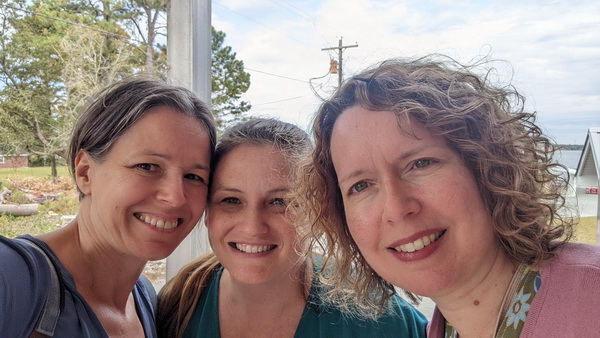 We're harboring ghosts in Issue 23. The ghost of a dead sister, an alternative life, a lost ambition. We love starting the year with a collection of ekphrastics that make us thrill to being alone in the quiet mystery of what happens next: Terri Brown-Davidson on Hilma af Klint's "Self Portrait," in which a mystic yearns to become geometry at its purest; Mark Katrinak on Edward Hopper's "Hotel Room," where destinations fail; and DB Jonas on Kafka's character "Odradek," who lives, says Jonas, "where the sounds of words call to one another across impossible distances." We can think of no better line to ring in the New Year than that.
—Claire, Suzanne, Cheryl
---
Join Our Growing Community
We're in our third season here at Waterwheel Review, and we couldn't be happier. But we have big dreams. Right now we have two ways—in addition to being an author or maker—to be a part of our labor of love.
1. Sign up for our newsletter.
You'll know when each issue goes live and learn news about WWR and our authors.
*We promise never to sell or share your information. We hate spam as much as you do. For more info, read our full Privacy Policy.
2. Support literature without labels.
All expenses are out of pocket. Any help goes to our submissions manager and media. We would LOVE to one day pay authors, hold contests, speak at conferences… (slow down, deep breath). Thank you for supporting literature and art!