Editor's Notebook
January 2022
Our final issue of Waterwheel Review's second year will be May 2022, so we're still well into our editing season. But here I am, at the end of 2021, and I'm enjoying all the "Best of" articles and lists. I have to jump in! And so… rather than sharing here my usual "Writer's Notebook"—a spotlight on a publication from our first season—the very occasional "Editor's Notebook" is born.
See below a year-end spotlight on Waterwheel Review in 2021, plus a few photos just for fun. Future Editor's Notebook posts will provide a peek behind the editorial curtain.
— Claire Guyton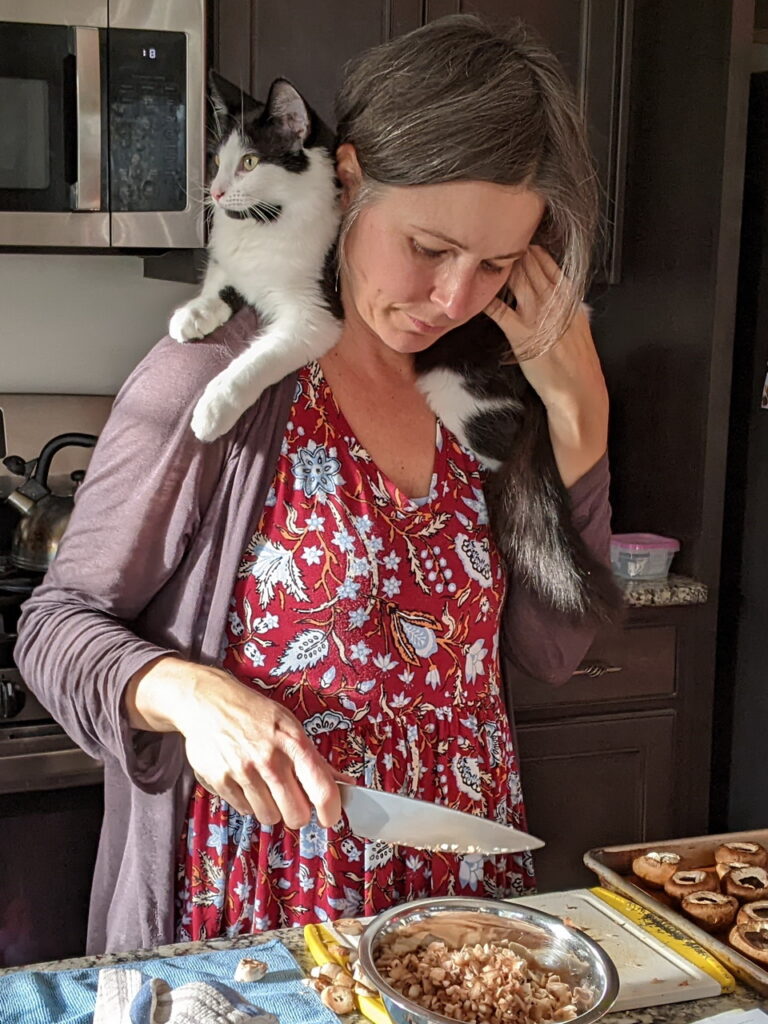 Best Editor Moment of 2021
Claire: I read Ron Riekki's revealed cover letter after accepting "idiopathic" (appearing in this issue), and discovered that he had written this piece specifically with Waterwheel Review in mind. That, alone, makes every instant (and cent) devoted to this magazine more than worth it.
Suzanne: While hunting for companion pieces to complement Kate Senecal's "Nina Simone" (Issue #12, November 2021), I landed on a site devoted to vintage photos of pitbulls and their children. Some 60+ images of kids and dogs, all steeped in loyalty and love.
Cheryl: The version of "Mad World" we're using as a companion to "Greenwich Origin Story" in this issue is (sorry, Tears for Fears) the only version for me. It's so beautifully sad. Choosing this song and then Pharrell's "Happy," and then experiencing both on the homepage, in all their glorious contrast, was deeply satisfying.
Best Online Piece 2021
Claire: I almost can't believe how carefully and beautifully Alice Gribbin has articulated this argument about our current, impoverished cultural narrative on art.
Suzanne: A Covid snapshot that inspires, by Sabrina Hicks.
Cheryl: I found a piece (published in 2020)—poetry as dictionary definition—by Danielle Cadena Deulen and immediately bought one of her books. To me, that warrants making our 2021 list.
Favorite Candid Christmas Pic
Claire: Behold my solution to the problem of owning two cats that see a Christmas tree as a personal mission of destruction. Seven tree-less years preceded the Googling brainstorm that led to this life-transforming purchase. A CHRISTMAS MIRACLE.
Suzanne: My family's annual search for the "perfect" tree (read, to my husband, right height / right width / right shape / right fullness) was helped this year by three sons (one 9-year-old and twin 7s) who are big enough to help carry the beauty over the river and through the woods.
Cheryl: In March 2021, my family lost both of our elder pets. We adopted "Christmas kittens" the week before Thanksgiving, hoping they would settle in by Christmastime. A successful decision.